How to Create a Fabulous Gallery Wall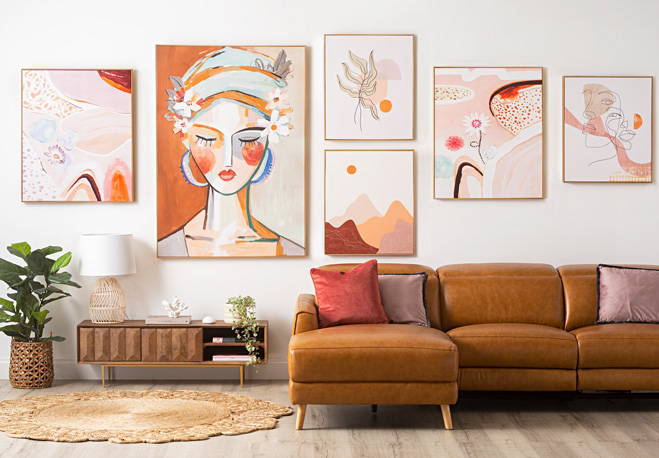 A gallery wall is a wonderful way to add personality, create a focal point and transform your space in a relatively affordable way. Combining a curated display of photographs, prints and even the odd personal item (hello favourite album cover or handwritten and framed note!), your own personalised gallery wall is timeless. And while it's the favoured look of many a stylish homeowner, creating one and putting it up is not without its anxiety. From combining large and small items to including different styles of frames, these are our top tips for executing the perfect gallery wall.
Create a cohesive colour palette
For a tightly edited, gallery-like feel it's best to make sure that your gallery wall has a cohesive colour palette. You could combine neutrals with subtle accent colours or keep the whole palette very monochrome for a polished look. Alternatively, you can fully explore the colour wheel – just make sure to use just one or two frame styles to reign in the look.
Combine large and small pieces
Start with something large to anchor the wall but never place it in the centre – left or right of centre is best. Always choose one other largish piece to hang on the opposite side and then mingle the smaller pieces in between. If your largest pieces are landscape in orientation, place a smaller portrait-shaped work next to it (centred or bottom aligned), and vice versa.