Product Guide
How to care for my leather sofa & fabric upholstery?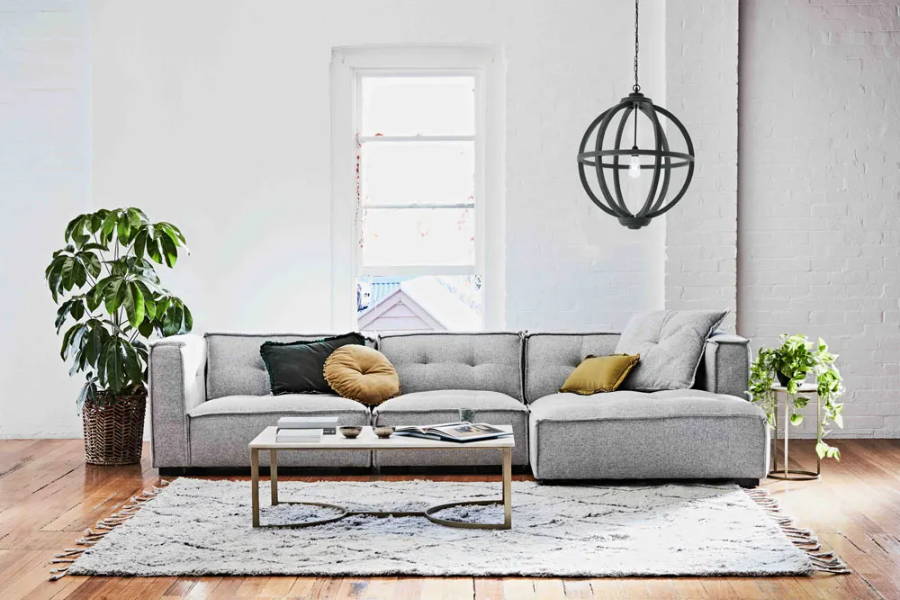 So you have just purchased an Early Settler sofa? Congratulations!!! Now so you can sit back and enjoy it for many years to come, here are few things for you to be aware of.
General care
Avoid positioning your sofa in direct sunlight where it will fade
Your sofa should be placed at least 50cm away from any heat source.
When moving your sofa, the best way is to lift it from the base. Avoid dragging it around by the arms or any sewn in cushions
When unwrapping your new sofa, avoid using any sharp tools that may accidently damage the sofa's upholstery
Avoid sitting on armrests and backrests, as they have not been designed as additional seating
Dye Transfer - certain clothing and accessory dyes (such as those used on denim jeans) may migrate to lighter colours. This is increased by humidity and temperature and is irreversible.
Sofa Maintenance
Try to utilise all seating and rotate the cushions where possible to ensure even wearing at least one a week.
If there are cushions that are feather-filled, they will need to be 'beaten up' regularly to retain their shape. If the cushions are left for long periods of time without any care they will flatten.
To keep your sofa looking its best, you should plump and shape it weekly to ensure padding and upholstery return to their initial appearance.
Wearing in a Sofa
If your new sofa looks and feels a little different to the one you saw in store (it may feel a bit firmer and the fabric a bit tighter), that's because your sofa is brand new and hasn't had the chance to be worn in by many visitors, like the display model has had the opportunity to receive in store.
Give your sofa time to gradually "wear in" and adapt to your way of life and it will then develop a more casual appearance, each with its own unique character. Light creases may form on upholstery (especially leather) after it has had time wear in, this is considered as normal wear.
Fabric care
Do not use detergents or cleaning chemicals, as this could further mark the fabric.
Use of the Guardsman care products, following the manufacturer's instructions, is recommended.
A vacuum with an upholstery brush attachment can be used to remove dust and other environmental debris from the upholstery, and under seat cushions (if applicable).
Dust/grime can mark the fabric and be harder to clean if left.
We do recommend professional dry cleaning only. If the covers are removable, you can take them into the dry cleaners. If not, have the sofa professionally cleaned in place at home.
Pilling can occur with some fabrics which is a result of normal wear and doesn't affect the durability of the fabric. This isn't considered a fault and can be easily removed by using a de-pilling machine.
Leather – no two hides are alike
Real leather is a natural product and will often display traces of its past, good or bad, such as brand marks, scars and stretch marks. These marks should in no way detract from how lovely the leather is and certainly shouldn't put you off purchasing one of our genuine leather products. In fact, through normal use the leather will only enhance its inherent natural beauty.
Additionally, as you use your leather sofa, the soft fillings will settle, and this will cause the leather to wrinkle and enhance the natural creases. This is a completely normal occurrence and is part of the materials character. You can minimise this by smoothing the leather out weekly with your hands and plumping the fillings.

Natural characteristics of leather include
| | | | |
| --- | --- | --- | --- |
| | | | |
|     Colour variations |     Grain variations |     Creases & marks |       Veins |
Leather Care
For everyday cleaning, a quick wipe over with a clean, slightly damp cloth is all that is required. At the very minimum this should be done once a month to maintain the leather's softness.
Dust your sofa weekly using a clean dry and non – abrasive white cloth.
Remove spills rapidly from the surface by dabbing with absorbent cloth or paper towel.
Don't allow the leather to become wet.
Allow leather to dry naturally.
Do not clean the leather with chlorine based or abrasive cleaners
If the leather is used constantly by individuals on certain types of medications (particularly chemotherapy, heart, blood pressure and diabetes medication), additional measures should be taken to protect leather surfaces from direct skin contact. This is because the compounds in these medications, which get excreted through pores in the skin, may react with and damage the leather finish.
The surface coating of your leather can also be damaged by excessive and prolonged exposure to high levels of sweat. In these instances, additional care and maintenance is required by ensuring that it is cleaned more frequently with a leather cleaner and leather protector.
If you have pets, please be careful with them around your new leather sofa. Pets can damage your sofa through chew marks, claws and oil residue from their fur.
The use of Guardsman Leather care products is recommended, following the manufacturer's instructions. Additionally, we recommend Guardsman Leather warranties which cover most accidental damage.
How to care for my outdoor furniture?
Our Outdoor range has been created from a multitude of different types of materials. Each with unique qualities that make them especially suited for outdoor usage.
Materials range from various types of timber, different types of metals, plastics, fabrics and even stone and cement. Giving endless choices for a customers to choose from to select the right product that suits their requirements.
Outdoor Timber FYI's
All outdoor timbers (including Teak) will sustain some 'checking' (small splits running with the grain of the wood) from time to time and season to season (as timber expands and contracts with the changes in climate/temperature).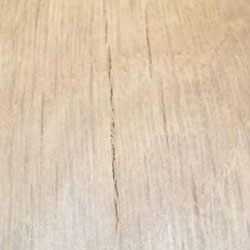 Example of checking
This is a normal characteristic of all wood exposed to outdoor climates, normally cosmetic and isn't considered a fault. This does not affect the structural integrity of the furniture. However, to prolong the normal life expectancy and durability, regular maintenance is highly recommended.
Some of our timber pieces have been crafted from recycled and reclaimed timbers, each with its own unique character which should be embraced.
Where we have used new timbers, we strive to ensure they come from sustainable sources, which have been harvested under strict government guidelines - where no timber can be exported without chain of custody approval. Some timbers used are also FSC certified. Which is a certification given by the Forest Stewardship Council (FSC) which guarantees to our customers that the FSC-labelled product they buy has come from a forest and supply chain that is managed responsibly.
General Outdoor Care
For everyday cleaning, wipe over with a damp cloth.
Clean and oil timber furniture regularly (ideally every month) to maintain the new appearance for longer. If left untreated and exposed to the elements all wooden furniture will naturally change to a grey colour
Remove any dirt and debris with a stiff brush
Avoid leaving products uncovered in direct sunlight for any extended periods of time, as direct sunlight may cause timbers to warp or split.
We recommend the use of Guardsman Outdoor Wood Protector which repels stains and protects against mildew.
Do not use a silicone based products on timber furniture, as it will cause a build-up of silicone on the product, which can discolour and dry out the timber
It is recommended that you tighten the screws on tables and benches periodically.
To give extra protection against hot cups, plates etc and accidental spillages, it is always best to protect the beauty of your table with place mats.
Care should be taken when watering plants on table tops. If overfilled and water is allowed to sit on the table, certain fertilisers from potting mix can react with protective finishes and permanently mark the product.
Furniture made with polyester, synthetic wickers and aluminium should be washed down regularly with warm soapy water and left to dry naturally in the sun.
We recommend treating powder coated metal surfaces (especially around joins and welds) with a coat of rust inhibitor such as Guardsman Weather Defence Metal Protector to increase the longevity of the product.
All outdoor furniture products will keep their new appearance longer if they are protected from the elements when not in use.
A guide to the care & cleaning of natural stone
Natural stone adds a touch of elegance to any living space. The various colors, shapes and textures of natural stone features are just as mother nature intended them to be, imperfectly perfect, and for this reason will never go out of style.
Natural stone is sturdy and is far superior to engineered and manufactured products in withstanding everyday wear and tear. However, it is a natural product, which means that there are certain imperfections and characteristics which are inherent with the various types of stone that we use. This also means that every piece crafted with a stone top will be unique – you won't find any 2 pieces that will have the exact same shades, tones or patterns.
We have used several different types of stone when crafting our products, these being:
Marble
Granite
Bluestone
Concrete
Natural stone will always be naturally imperfect
It is not uncommon to find imperfections in Natural stone. In fact, it's actually quite rare to find stone that is impeccable and free from any kind of imperfection and that is where the real beauty of any natural stone comes from and that is its unabashed uniqueness.
Being a natural product, each type of stone will have its own characteristic traits which should be admired and not seen as faults. These characteristics include:
| | | |
| --- | --- | --- |
| | | |
|     Colour variations x1 |     Colour variations x2 |     Colour variations x3 |
| | |
| --- | --- |
| | |
|     Composition variations |     Mineral variations |
| | |
| --- | --- |
| | |
|     Vein variations x1 |     Vein variations x2 |
| | |
| --- | --- |
| | |
|     Veins x1   |     Veins x2 |
| | |
| --- | --- |
| | |
|     Natural cracks |     Natural fissures & Pits |
General Stone CareStone is highly durable and needs minimal care to maintain its beauty.
Most of our stone tops have been treated in the factory with a waterproof sealant
For everyday cleaning - Clean with warm soapy water and non-abrasive cloth.
Wipe dry with a clean dry soft cloth.
Because natural stone is porous, clean up excess water and spills immediately, using a blotting rather than a wiping action. If water is left on the surface for a long period of time, it will mark the finish.
If watermarks have appeared on the surface, you can try to remove them by using a hair dryer on a low heat and use a circular motion to dry the stone out.
To give extra protection against hot cups, plates etc and accidental spillages, it is always best to use table runners, place mats and coasters.
Avoid using or spilling products that are oil or petroleum based, acidic or caustic, e.g. vinegar, citrus, sodas, chlorine, nail polish remover etc.
Don't use Windex or similar cleaners on stone surfaces
Avoid cutting with knives directly on top of stone surfaces as it will damage both your knife and your stone top.
Water based water-proofing sealer will need to be re-applied over time. To test whether your top needs to be resealed, just place a few drops of water on the top if it soaks in within 30-60 seconds, then your top will need to be resealed. If it doesn't, then no sealing is required.
When moving stone top tables, always have someone to assist you in lifting the table and lift from both ends. Never drag the table as it can stress and weaken the frame or even snap legs.
How do I look after and care for my timber furniture?
We all love the warm natural appeal that comes with having timber furniture. However, being a natural product, means that no piece is 100% perfect. There are certain characteristics which are natural occurrences in timber and are not classified as faults.
To add to this, the majority of our furniture pieces have been hand-crafted, which enhances the natural beauty of the products and we encourage you to embrace these imperfections as part of each piece's unique individuality.
Natural Characteristics
| | | | |
| --- | --- | --- | --- |
| | | | |
|     Wood Grain |     Knots |     Checking |     Flecking |
| | | |
| --- | --- | --- |
| | | |
|     Wood Filler |     Burn Marks |     Rough Sawn |
Wood Grain (Subtle variations in the timber)
Knots (Imperfections that cause living wood grain to grow around them)
Checking (Fine cracks in the timber)
Flecking (a natural occurrence in oak)
Wood Filler (Although not natural this is commonly done to fill naturally occurring flaws)
Burn Marks (Caused by trees being burnt before they are cut down & turned into furniture)
Rough Sawn (a particular technique to make a piece more rustic in appearance)
Due to the natural movement of timber, it must be expected that the wood will slightly change shape due to variations in humidity and temperature, depending on the conditions of your home. Products may expand and contract with temperature changes and this is to be expected. Air-conditioning plays an influential role with this
Recycled Furniture – Characteristics
Products made from Recycled timbers are sort after and admired for their rustic appeal and uniqueness. Consequently, each piece of furniture has its own characteristics such as;