Eight Great Ways to Hang Wall Art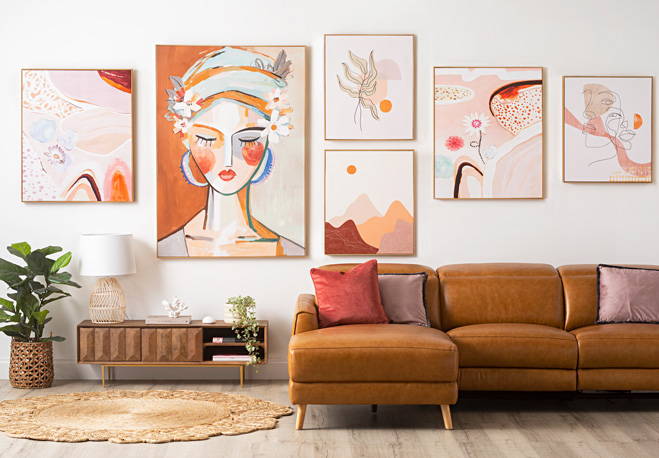 While a simple nail in the wall or the plug-and-screw system is a perfectly acceptable option, when it comes to hanging pictures, the methods have become increasingly sophisticated. From a hanging solution that leaves no hole in the wall to a claw-hook style that is simply pushed in, these are some of the best ways to get your art collection up on the wall with ease.
Claw hook
Made from stainless steel, the claw-style hook locks into plasterboard and can hold up to 20 kilograms. With no tools or studs required (you simply push and hang!) this may just be the simplest picture-hanging solution around. Ideal for plasterboard, given no studs are required, the claw hook allows you to hang heavy items wherever you please.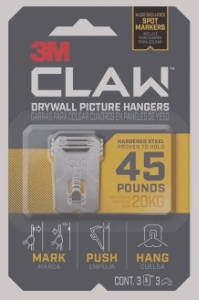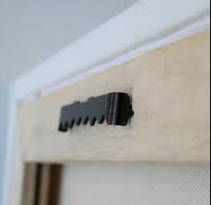 Saw tooth or pleat hanger
One of the most ubiquitous picture-hanging solutions, many frames come with a saw tooth or pleat hanger already installed on the back of them. This type of fixture is only compatible with lighter frames because if the frame is too heavy, the hanger can detach.
If your frame doesn't already come with this type of hanger, simply screw the hanger into the centre of the back of your frame and then place a nail in the wall where you want to hang the picture.
D-rings
A great option for hanging heavier pieces, D-rings are placed on the back of a picture frame (on either side) with wire connecting them. You can also use D-rings without wire and use the ring itself to hang onto a hook or screw on the wall. Low in profile, this type of hanger is less obtrusive than other bulkier solutions.
.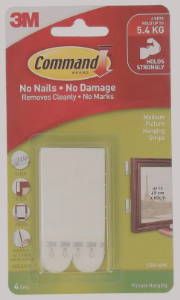 Command strips
The perfect solution for commitment-phobes, Command picture hanging strips are a great way to avoid using nails and screws. They work on a variety of indoor surfaces such as painted Gyprock, wood, tile, metal and glass without leaving a hole in the wall and they can be removed in a way that is damage-free. The strips work by snapping and locking together in a strong hold and you can also purchase ones with ready-made plastic hooks. When you want to remove them, they come off cleanly with no holes, marks, sticky residue or stains.
Gallery system
Create your own gallery wall at home with a gallery-style system that includes an aluminium track, adjustable hooks and nylon line, all in the one package. An easily installed, adjustable hanging set, this option offers a variety of load capacities and is a great way to create a stylish wall art look.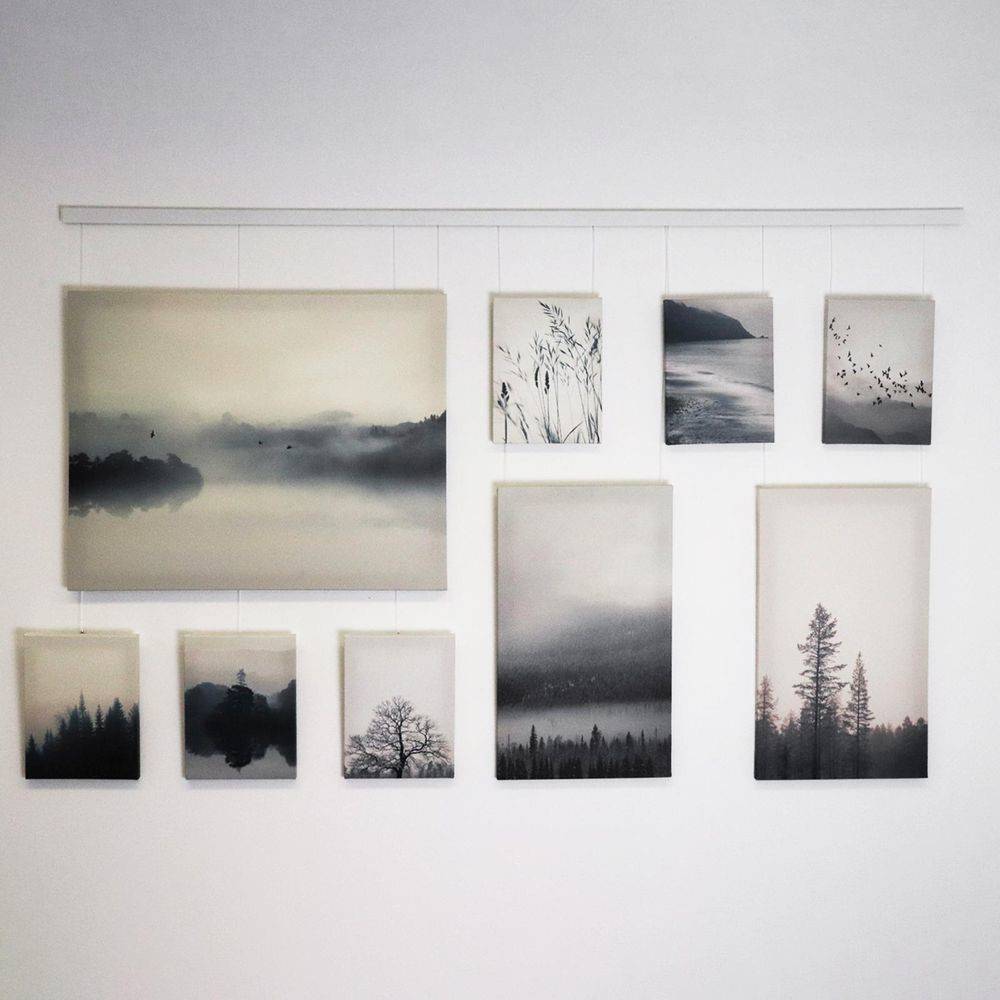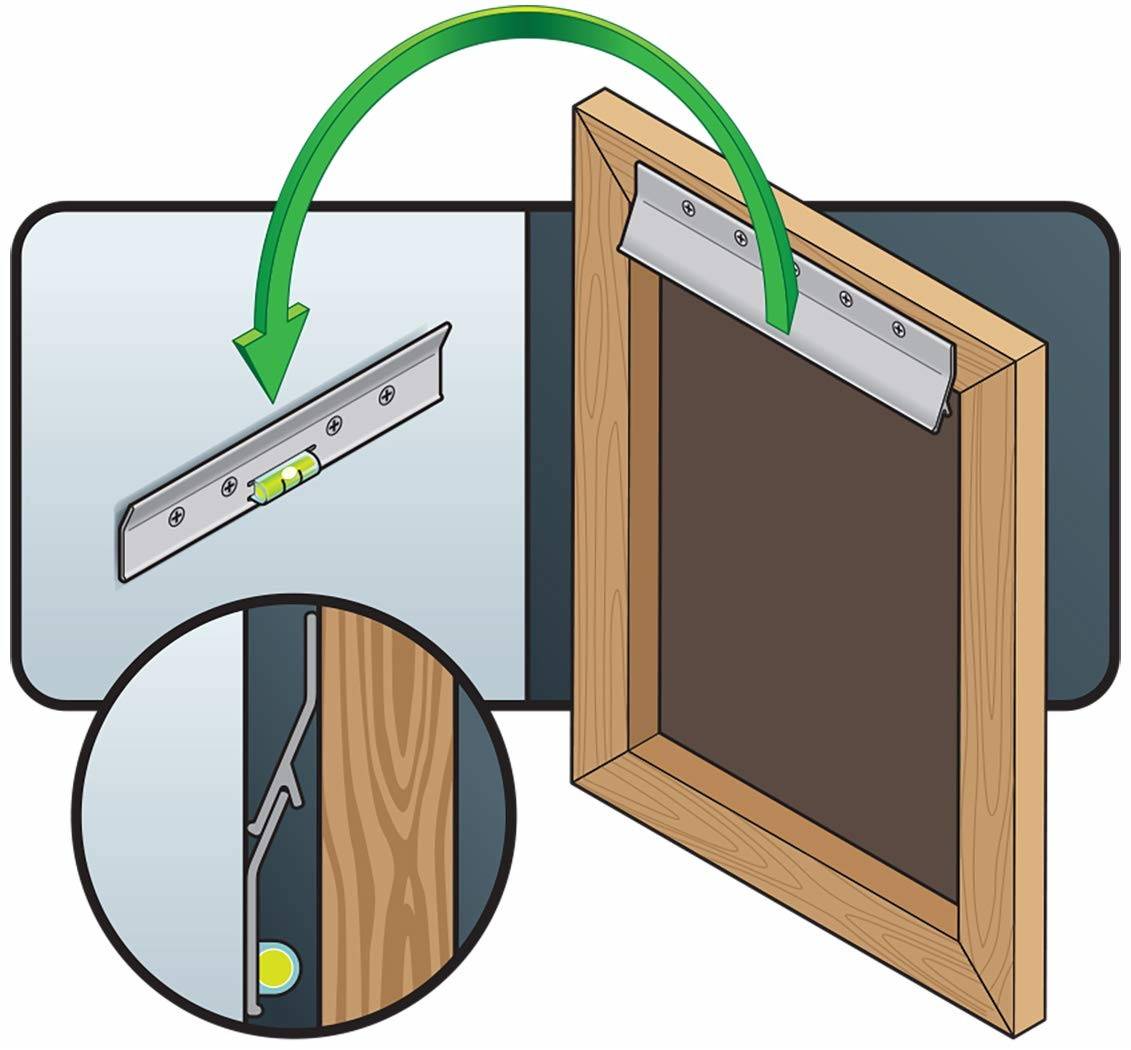 French cleat
The French cleat system consists of two pieces and is a very stable way to hang wall art while keeping it level. One cleat is attached to the wall while the other cleat is attached to the frame. The two pieces slide together to hold the frame securely on the wall without any sway.
Moulding hooks
Ideal for those with heritage homes, this decorative style hook is designed for hanging pictures and paintings on picture-rail mouldings or timber picture rails.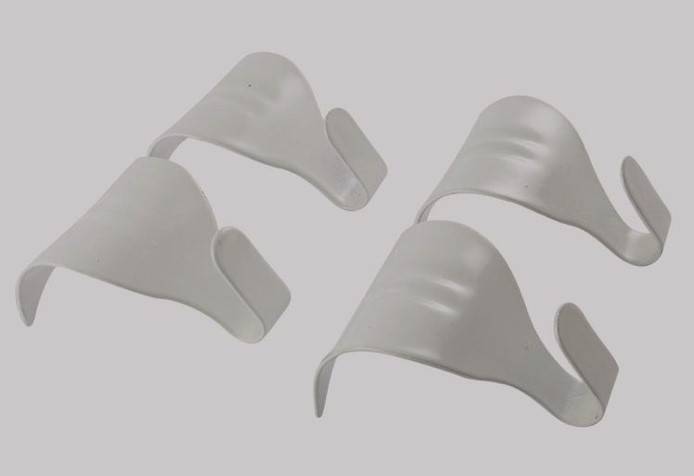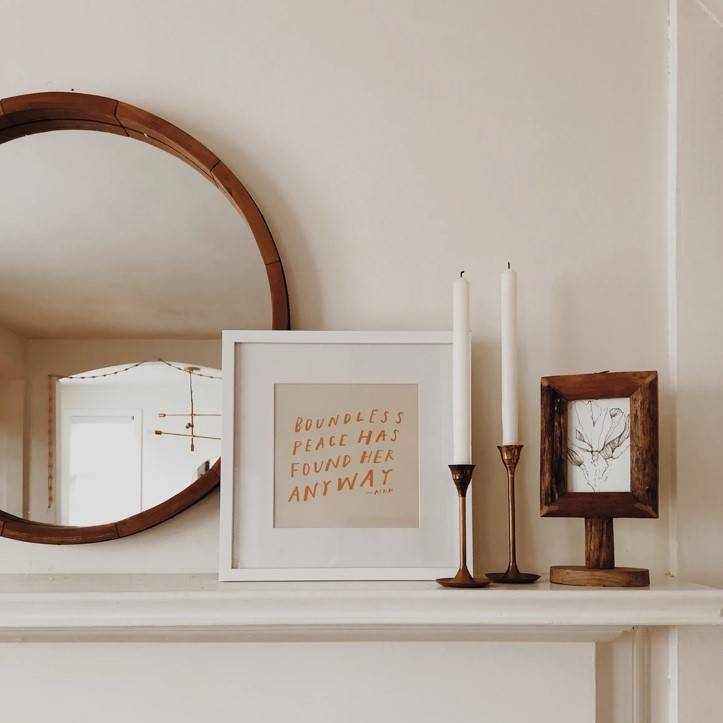 The 'no hang' solution
The simplest solution around, and not to mention a rather covetable aesthetic, the 'no hang' option is a relaxed and flexible look. Simply rest your framed artwork on the floor or ledge, with the top edge resting on the wall behind. With no hanging required you can move your favourite pieces around on a whim.
.