Coastal Christmas Style Inspiration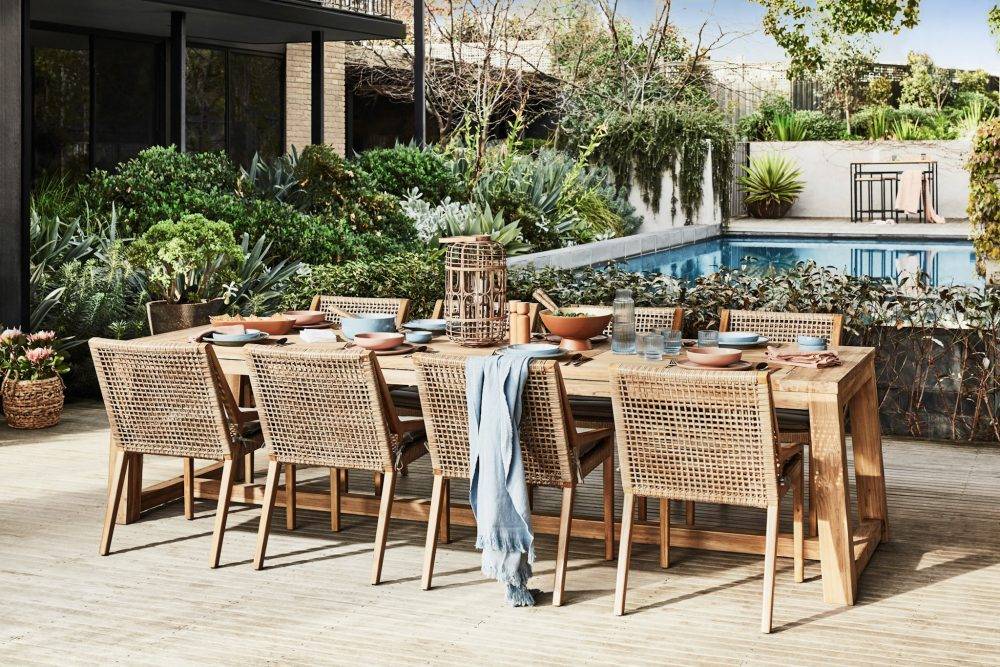 While some may yearn for a white Christmas, in Australia we're truly blessed with our long, lazy summers and holiday period overlapping the festive season. Balmy weather, beach swims, backyard cricket and barbecues are all part of the Christmas package downunder, and hosting is made all the more enjoyable in singlets and sandals as the kids swim in the pool until twilight. When it comes to setting the scene for entertaining, coastal styling not only complements the Aussie climate, it's also cool, calming and so conducive to relaxing with family and friends. From timeless timbers to fresh linens, we've got some great coastal Christmas styling inspiration to create an easy, breezy backdrop for your holiday hosting.
"Natural timbers that look gently sun-kissed and faded, together with rattan and cane, make a superb base for your festive spread," says Heather Nette King, who styled the Early Settler summer outdoor 21/22 collection. "And chairs that combine woven elements with durable, linen-look seat covers hit the mark perfectly, combining comfort and practicality with the most on-trend look."
Create a fresh and inspiring setting in the dining room, living room and deck with contemporary Christmas colours in harmonious hues of sage, sea blues, teals and pinks. And tie your indoor and outdoor spaces together by integrating your calming coastal palette from the tree-trimming to the tableware.