6 Festive Styling Tips for Christmas Entertaining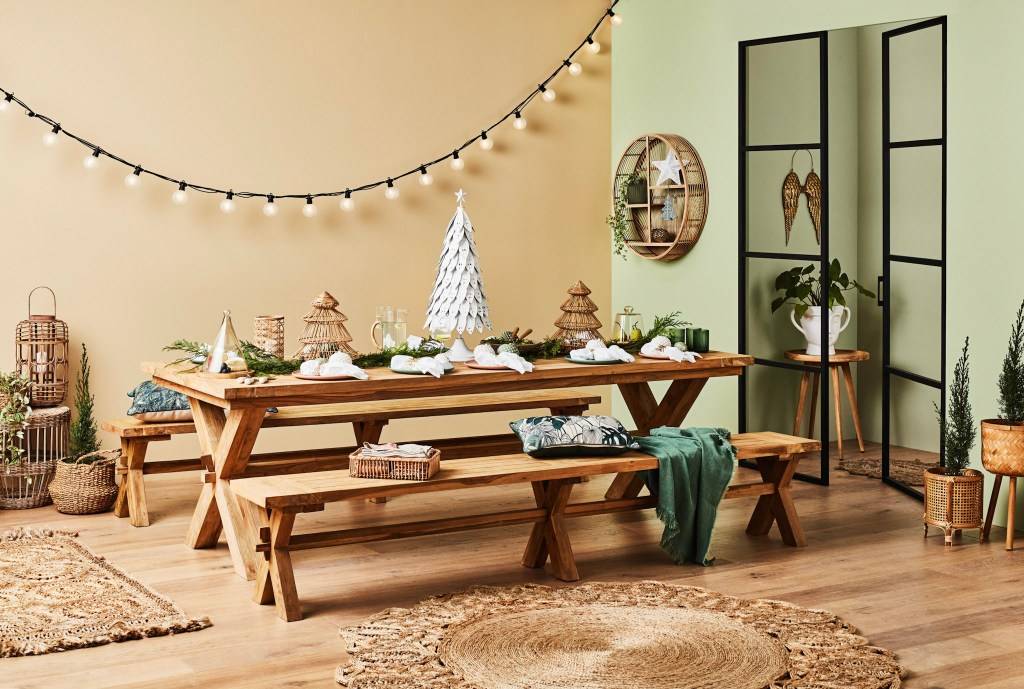 A stinking hot Christmas day — it's something people from the Northern Hemisphere struggle to comprehend. No snow? No eggnog? What??? But to us Aussies and New Zealanders, it's what we do best — we over-indulge at lunchtime, sleep it off in a lounger, then wake to a family game of backyard cricket whilst we work up to round two — leftover turkey and ham for dinner, maybe with a few prawns on the barbeque, and the obligatory fruit pavlova. Whilst these happy scenes are common, there are loads of different ways to add your own stylish stamp to holiday entertaining at yours. Check out these 6 festive styling tips for Christmas entertaining.
1. Christmas Colour Palette
This year we have seen a continued rise in the popularity of gentle and harmonious colour palettes that are inspired by nature and evoke a sense of comfort and familiarity in us all. Don't feel the need to go with a traditional Christmas palette of bright red green and strong metallics like silver and gold. Instead, opt for sage and eucalyptus greens; soft, sea-coloured blues and teals; and pale, flesh-toned pinks, which are all very popular choices for dinnerware and accessories this season.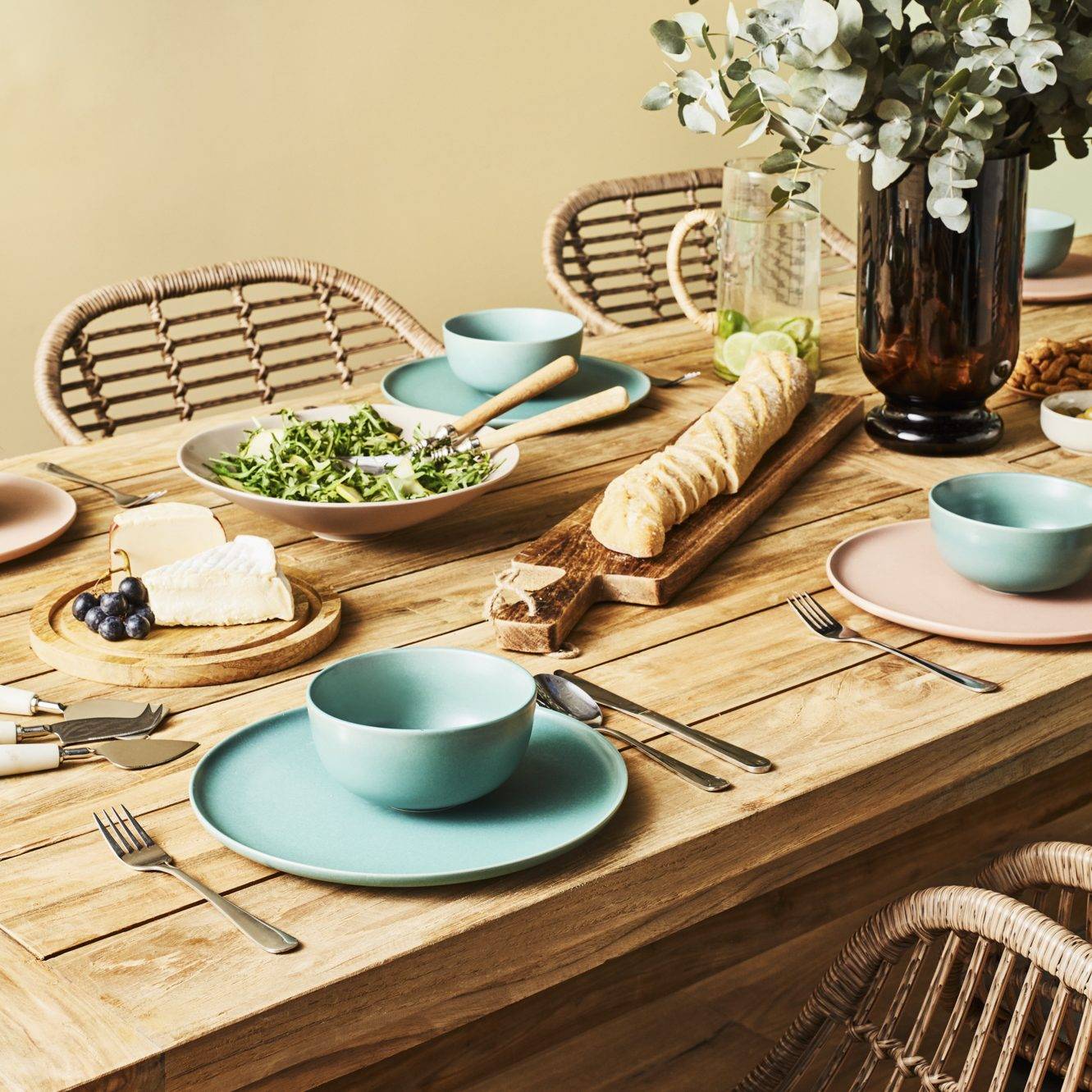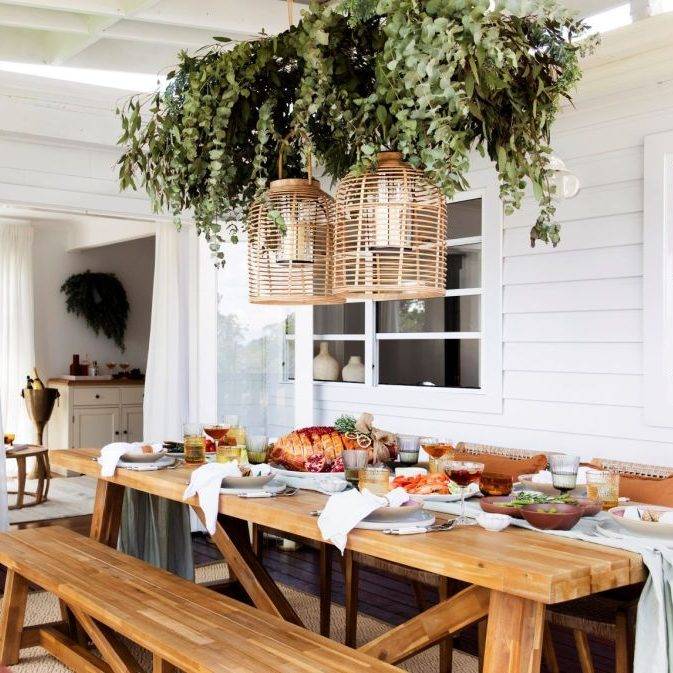 Image courtesy of @threebirdsrenovations
Natural timbers that look gently sun-kissed and faded, together with rattan and cane make a superb base for your festive spread. Chairs that combine woven elements with durable, linen-look seat covers hit the mark perfectly, combining comfort and practicality with the most on-trend look. Fresh white metal is also enjoying popularity this year, as it gives a contemporary and fresh vibe to the natural colour palette.
Decorative accessories are also embracing the natural colour palette — such as coloured glass vases in gentle greens, blues, nudes and other nature-inspired tones like amber and tortoiseshell. Cushions with botanical prints in nature's hues will add not just comfort but an extra layer of styling to your scene.
A shared platter or two on a table is such a delightful way to begin or end a meal. Timber grazing boards and platters look amazing when piled high with the most delicious fare — you can even add a platter of festive bon-bons to your spread.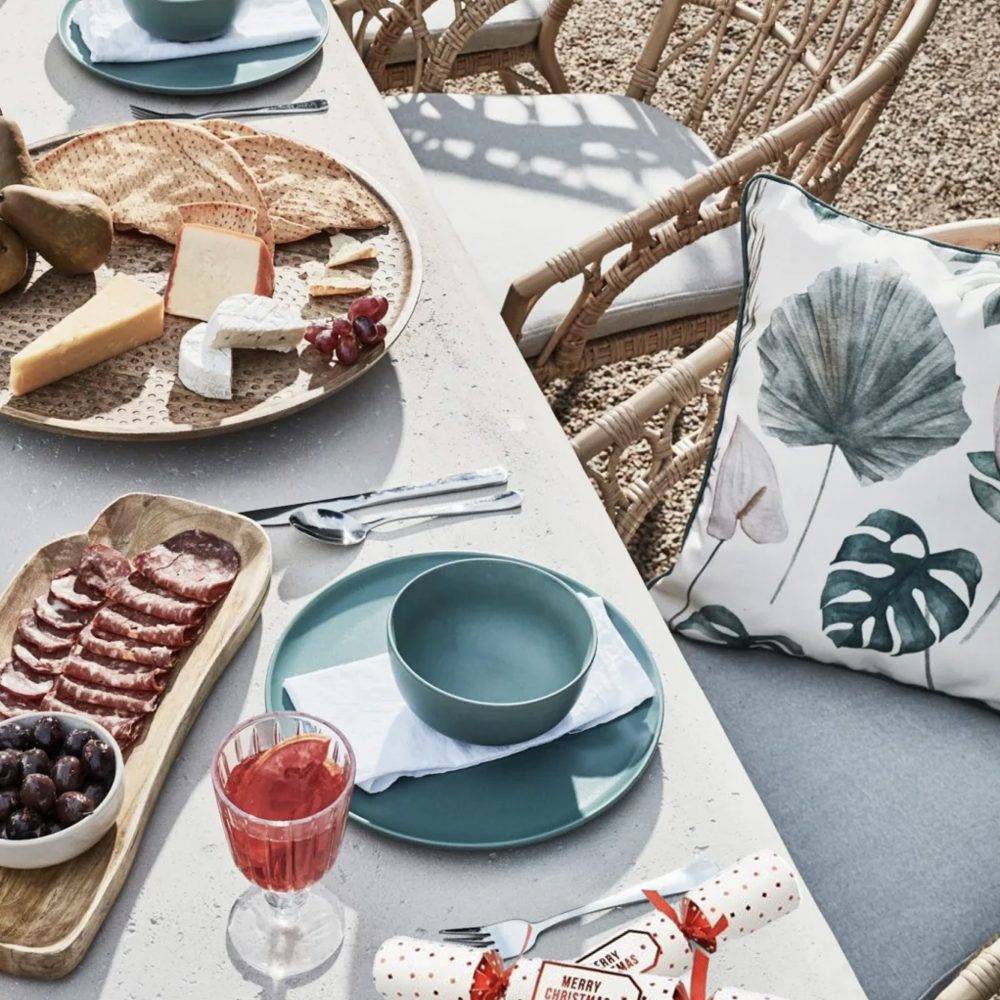 Image courtesy of @mumlittleloves
Beautiful Christmas baubles can be used for much more than hanging on your tree. Use then to adorn your gift-wrapping, to tie onto a name place-card, and to add a bit of sparkle to your table.