From Our Travels: Styling Living Room and Hallways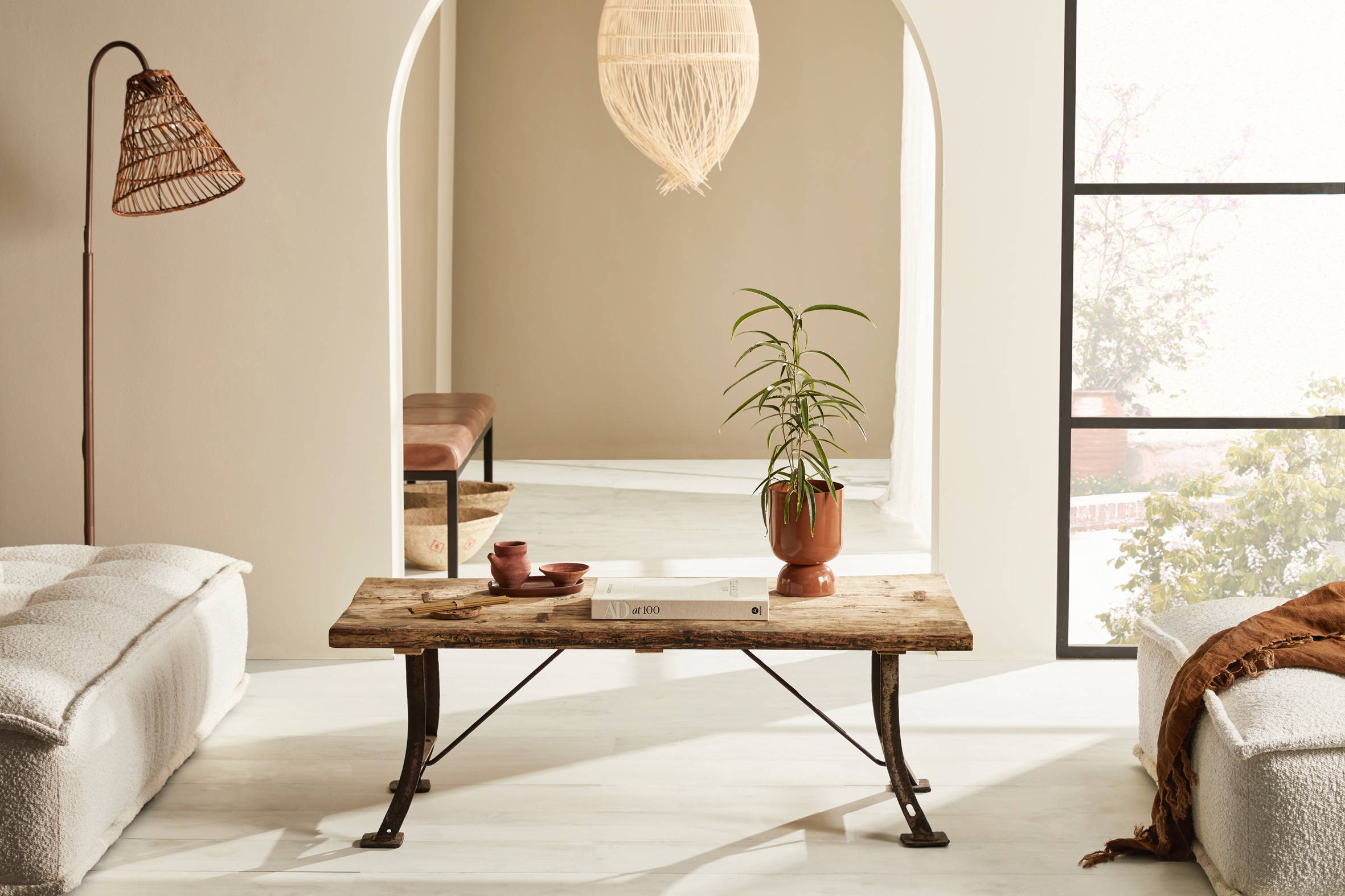 The spoils of travel are aplenty – new culinary experiences, bearing witness to incredible sights, and learning about ancient cultures. Globetrotting can harvest incredible feelings of immersion, and oftentimes, you will be searching for ways to keep that travel-spirit and the memories alive. Maybe you'll find yourself journeying home clutching precious mementoes in your lap, or if you're like me, sizing up beautiful pieces and googling international freight options. 
Getting these treasured pieces home is one thing, but successfully incorporating them into our Australian/New Zealand way of life is a whole other story. We all remember the huge Balinese-décor trend a while back, where so many Aussies came home laden with souvenirs, intent on re-creating that paradise at home – and I think we'd all agree that only a few managed to pull the look off really successfully. Why? Rather than re-creating a 'movie-set replica', it's all about the edit and knowing how to blend those stand-out pieces with your own look, whether it be contemporary, quite luxurious, or more rustic.   
The wonderful From Our Travels collection has not only eliminated that pesky freight problem, but the hand-picked pieces lend themselves to seamlessly and elegantly blending into your home. Styling this shoot was all about ensuring that the balance between our contemporary way of living and these hand-crafted statement pieces was spot on.  
Stylist Heather Nette King shines a light on her top picks from the collection and how to make them work in your living spaces and hallways: 
Living rooms:
A well-curated living space brings together travel mementos, contemporary pieces, and inherited family treasures in a cohesive and eye-pleasing way. Low-slung modular lounges are a surprisingly perfect match for rustic hand-carved coffee tables like theShiloh, and mirrors like the Noah, bringing the warmth of timber and the soul of travel into your home. Keeping your colour palette quite limited is another way to ensure that all of your furniture, irrespective of its era and provenance, will work incredibly well together. 
Hallways:
Often the last space to be considered, and more often, it's the place where so much action happens – storage overflow, outfit-checks, and first impressions! My hallway must-haves are a big mirror, a table or bench for bags and a bowl for keys, the dog leash, and sunscreen. The Zephyr natural leather bench is a superb piece that will serve loads of purposes. One of the From Our Travels collection pieces that really captured my imagination was the Darsh Cream Papier Mache bowls. Each one if different, and they are the perfect hallway repository or perfect in the kitchen, bedroom, living space or even the bathroom.