From Our Travels: How To Style Bedrooms and Kitchens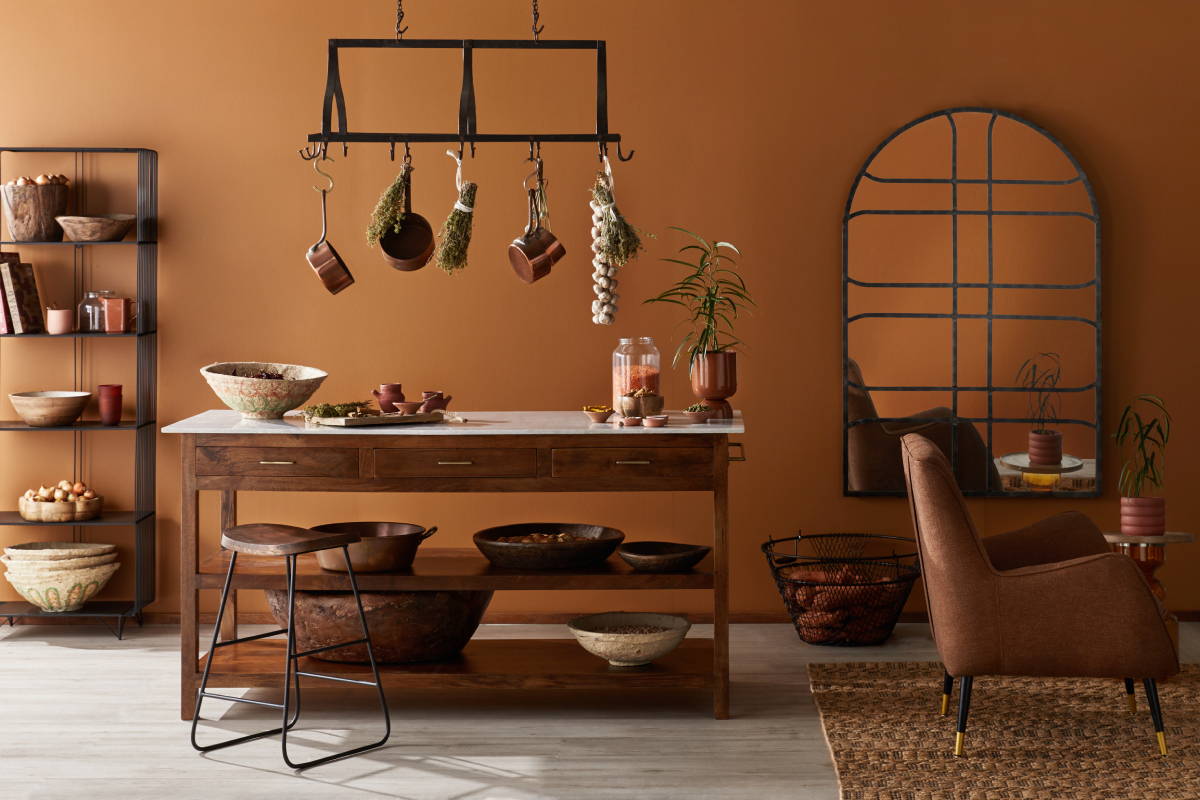 From kitchen, to bedrooms, living rooms and hallways, the From Our Travels collection will inspire you to make your home the ultimate travel destination. 
The blending of your existing pieces with these hand made, carefully selected gems, creates a space that not only tells a story but it is uniquely your own.  
Whilst you may love these pieces on their own it is important to understand how to incorporate them into your home, bearing in mind a complete style upheaval isn't necessary – you can work them into your existing spaces with just a few key tips and tricks.  
In styling these pieces ensure you play around with textures – the juxtaposition of smooth shiny marble against knotty, hand-carved timber can be visual perfection. 
Also remember that a little goes a long way. Balance hand-made, collected accessories and furniture with more refined pieces for a balanced look. 
You can also repurpose creatively to show off your collected pieces. We hung the Paige Bird Design Trays on the wall to create a pretty hallway vignette.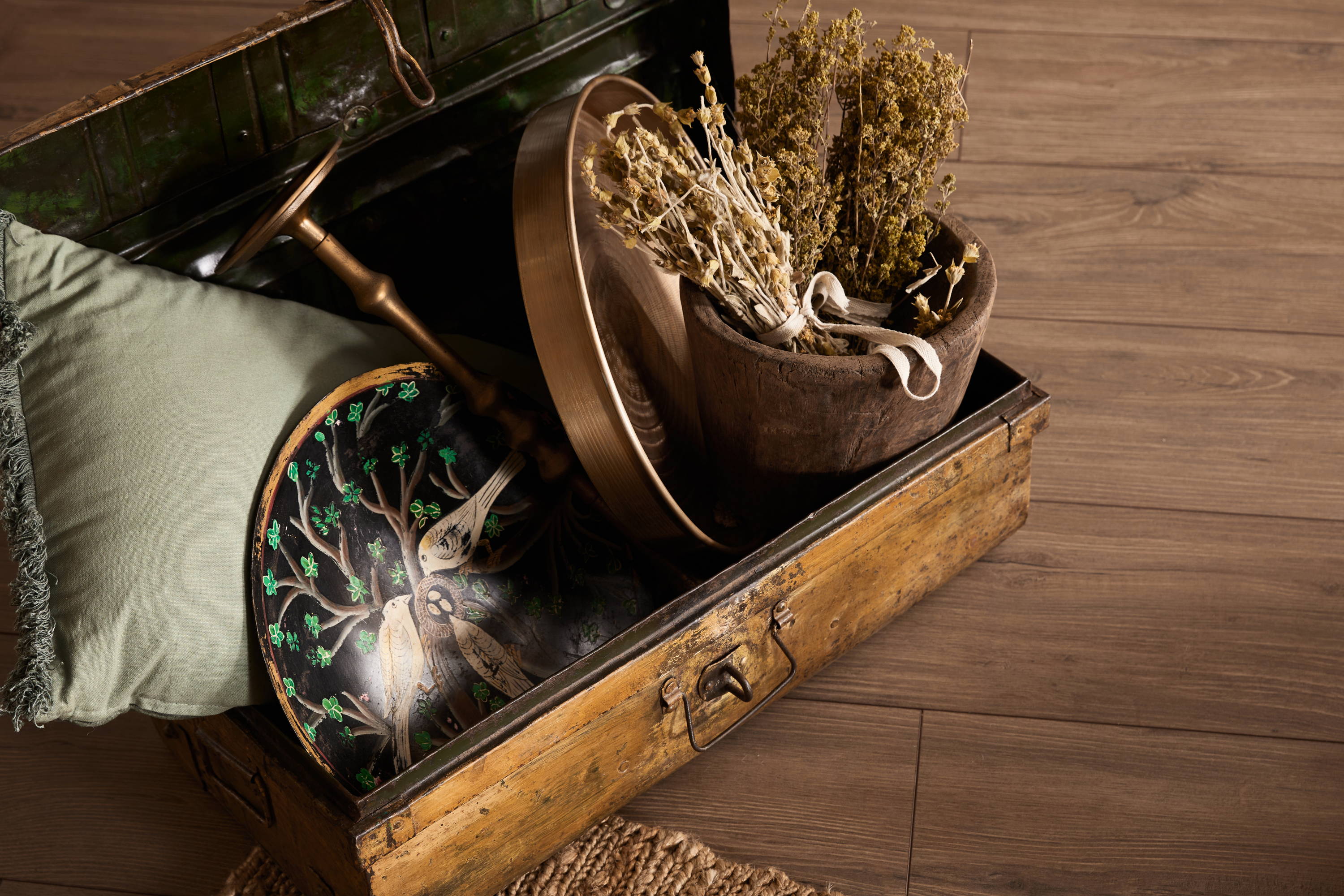 Stylist Heather

Nette

King highlights some of her top picks for your Kitchens and Bedrooms: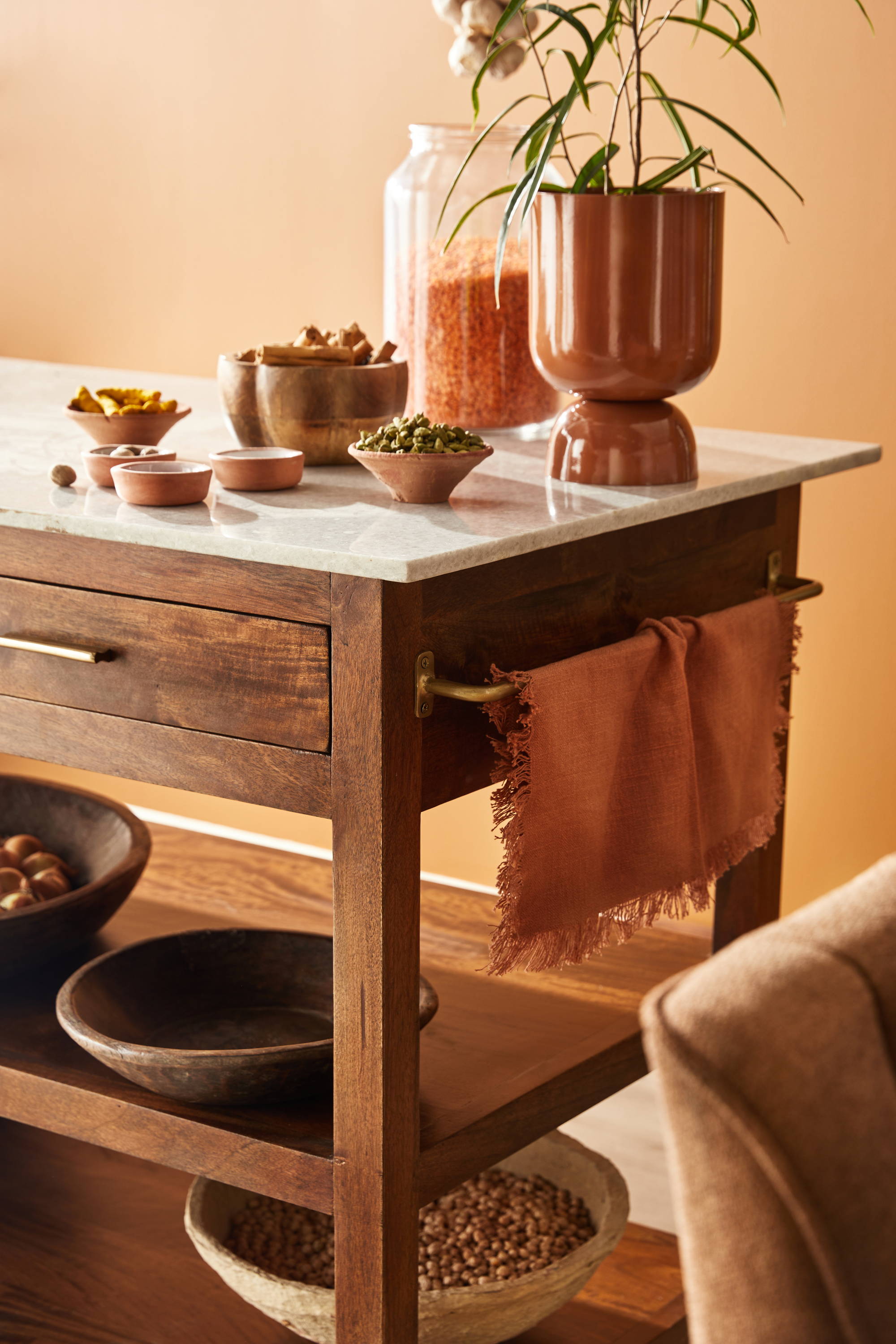 The Lennon three-drawer workbench is the perfect piece for giving your kitchen a hand-made yet luxurious look. The marble benchtop set onto the rustic timber base with brushed-brass drawer handles speaks high and low – providing an eclectic centrepiece for many kitchen styles. It works beautifully paired with contemporary storage options, and whilst we styled it against a rich, moody ginger-hued wall, it would work equally well as a warm focal point in an otherwise all-white space.
If there is a room in your home that can handle a bit of theming, it is the bedroom. As bedroom furniture is usually limited to a bedhead, bedside tables, clothes storage and a mirror, it makes sense that they all share a similar aesthetic. One of my favourite shoot spaces we created was this bedroom, with the wonderfully rustic Archie Carved Bedhead and the Elody Carved Arch mirror.  We kept all that timber looking fresh with crisp white bed linen and added a more contemporary touch with Bolly Wooden Top Side Table, which has a delicious amber glass base.